This week has been difficult to focus on posting with so much devastation and adversity throughout the country.  Today is the first day relief is on the horizon for Texans as they begin to rebuild and start to find a new normalcy.
I thought this was an opportunity to share my weekly Interior Inspiration that reflects the attitude that focuses on less stuff and the value of the things that represent meaningful joy.  This beauty and simplicity is found within the Manhattan home of Francisco Costa.  Francisco will forever be admired for his unprecedented talent and contributions as Creative Director for Calvin Klein.
The refined Park Avenue lofty layout is coated in a white backdrop and paired with a soft hardwood flooring foundation.  This soothing combination provides just enough contrast to showcase the exquisite furnishings positioned delicately throughout the space.  The hidden cabinetry enriches the space with a youthful glamour and lends a modern element to the historic Emery Roth architecture.  The outstanding art collection and neutral color scheme enhance the tasteful traces of violet that welcome guests into a tender and sophisticated ambiance.  This timeless treasure inspires a sense of elegance and a graceful beauty that can exist when one believes in the importance of quality over quantity.
Forever Chic!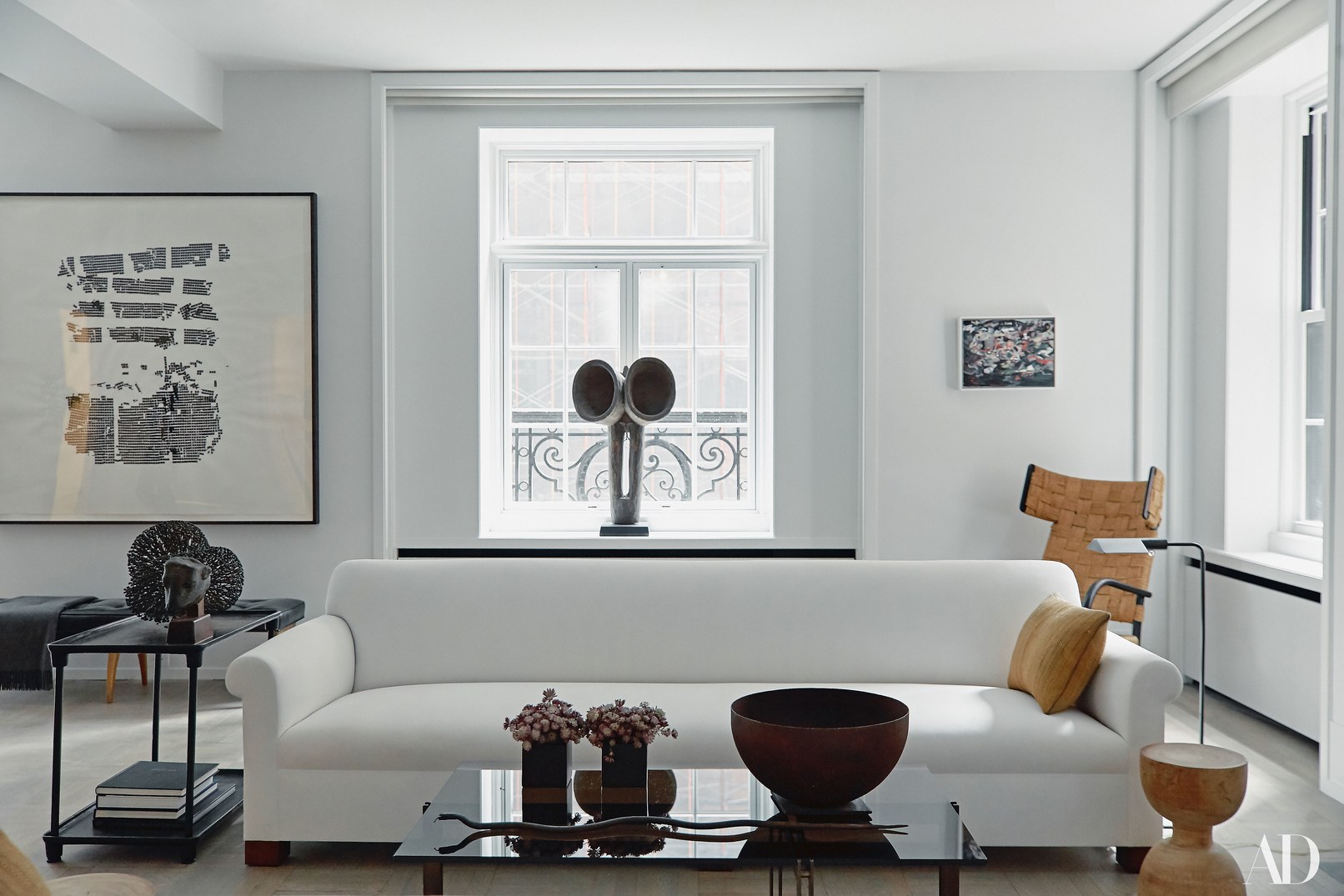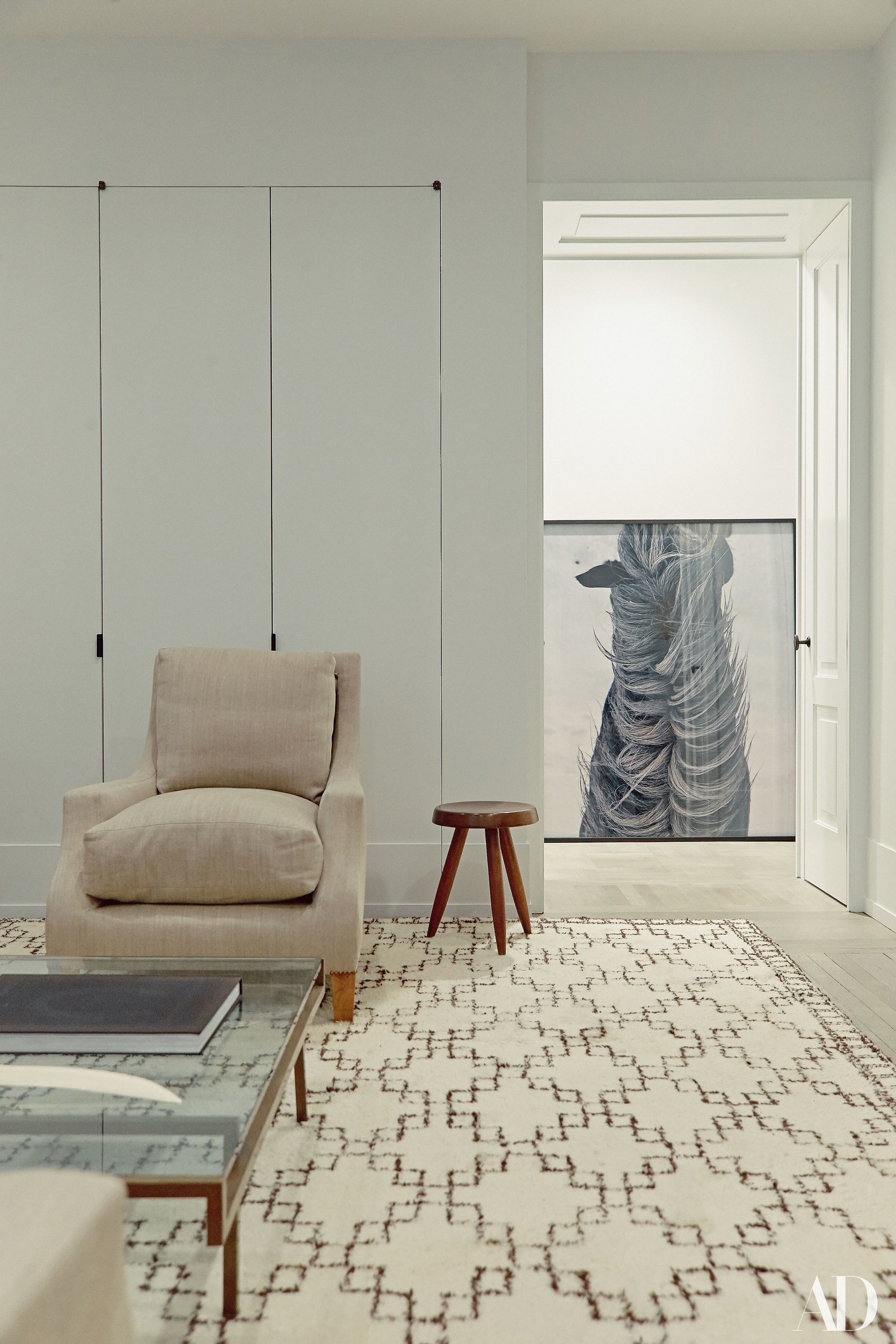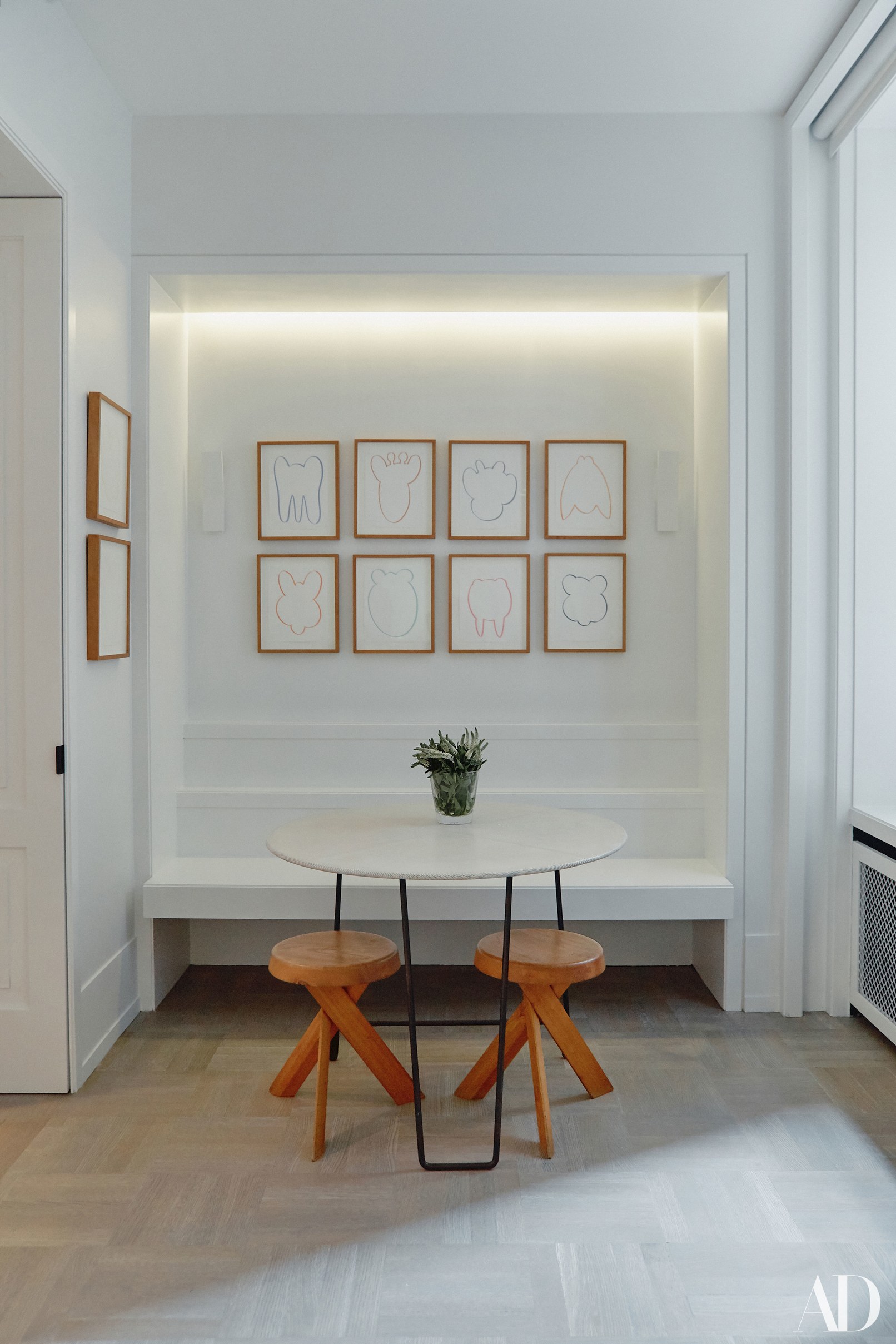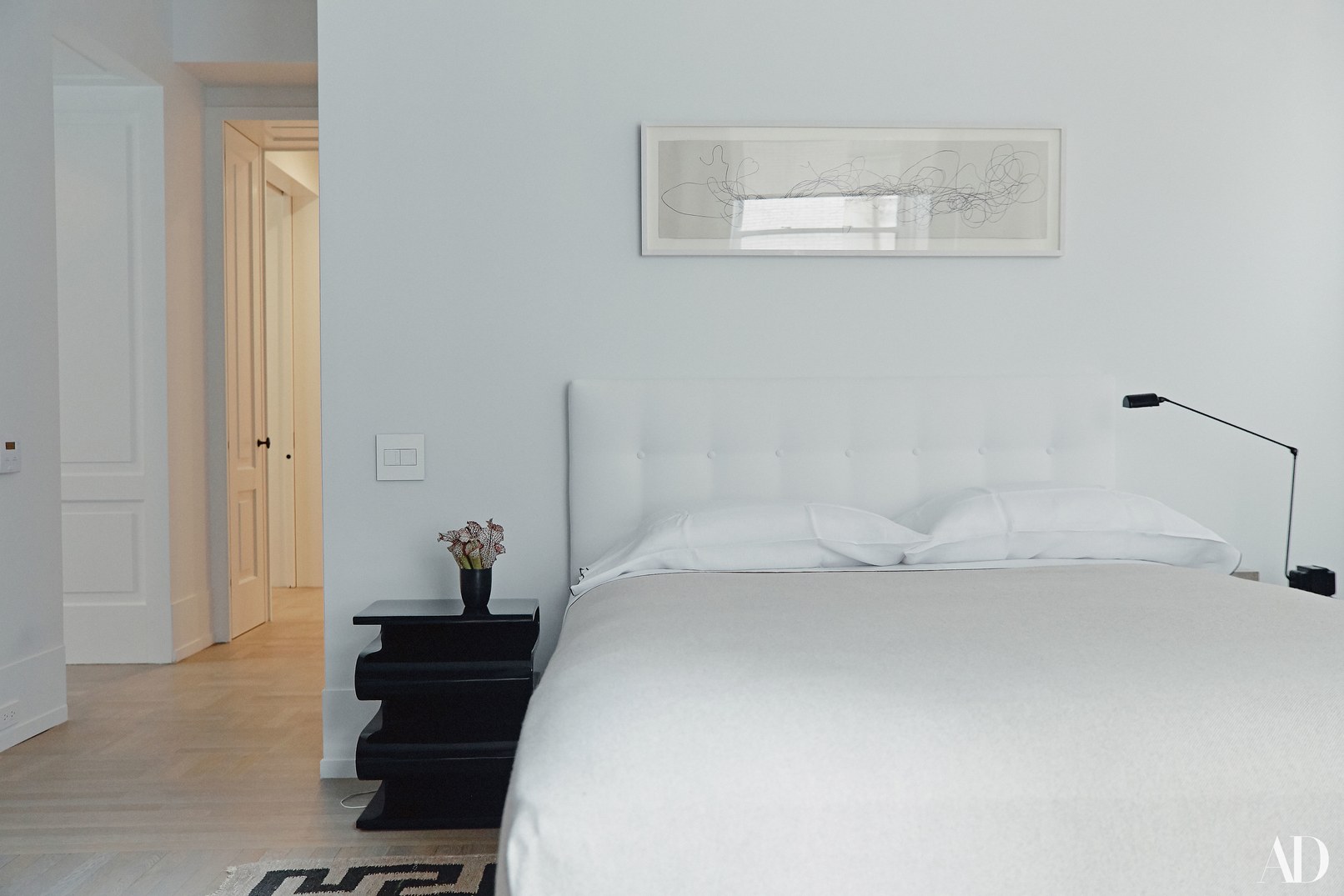 Photography by Collin Hughes/ArchitectualDigest
SaveSave