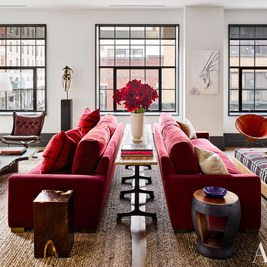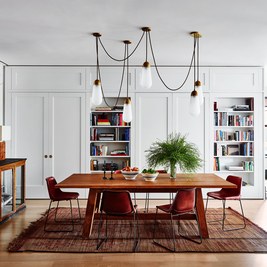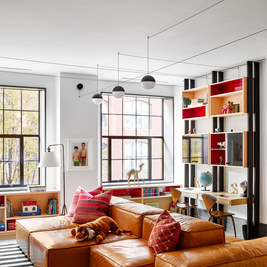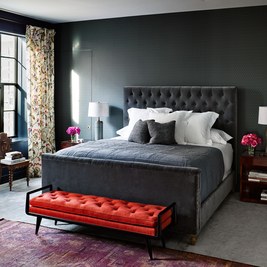 I was totally taken by the downtown Manhattan loft and home of Naomi Watts and Liev Schreiber.  The couple along with the guidance and direction of the well-known firm Ashe + Leandro designed the spectacular duplex that survived the adversities of Hurricane Sandy and now shines in all its historic glory like a radiant sky after a storm.
The residence came about from two lofts now joined by an elaborate staircase located off a swanky entryway. The white walls, dark windows, doors, and gorgeous wood floors are the perfect foundation for the home that is grand and inviting at the same time.  The use of the luxurious leather and velvet coverings along with the classic color palettes empower the exclusive lighting fixtures, furniture, and decor choices throughout the space to steal the show.
There are so many aspects of the space I adore and suggest you read the entire article on Architectural Digest including listening to the charming video of Naomi's interpretation of the transformation.  In line with the couples notable movie roles, their downtown Manhattan loft is just another outstanding performance.
Forever Chic!