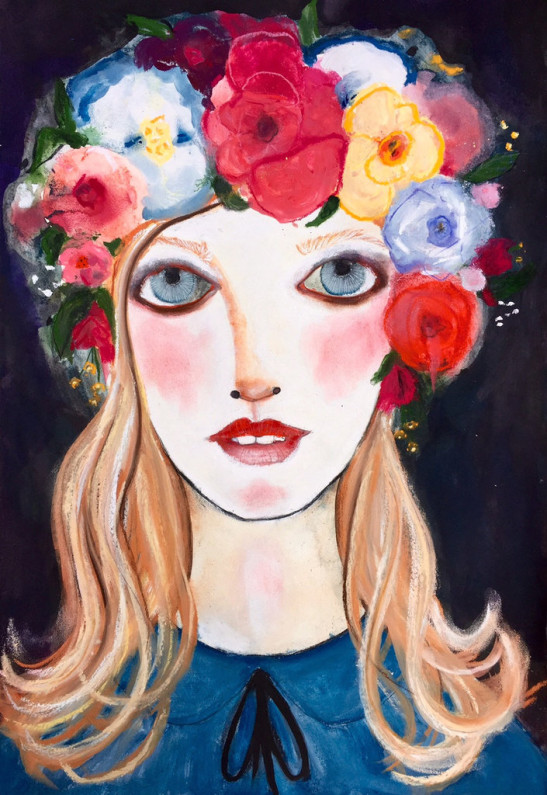 I was inspired by the recent article in T magazine about the happy beginning for Helen Downie. At the age of 50, Helen, who is based in London found her true calling moving through a challenging time in her life.
It was a cancer diagnosis that inspired the desire to paint. A passion that led to a new-found celebrity through Instagram and now with Gucci. The unexpected meeting of the minds stemmed from attending the Gucci Fall/Winter 2015 fashion week presentation.
Today, one of her paintings is proudly displayed in Alessandro Michele's office story. A life lesson of faith that is so basic. The wisdom is always the same – believe in yourself and listen to your heart.
Forever Chic!