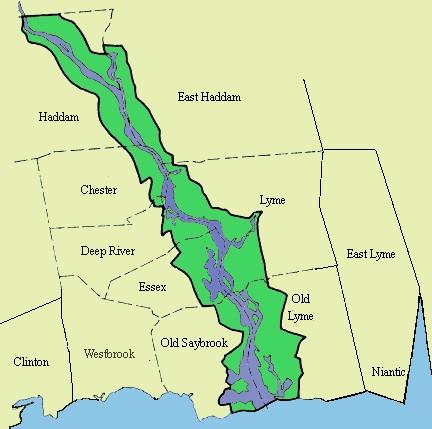 In 2015 both the NY Post and Town and Country shared editorials regarding the renewed popularity of the Connecticut shoreline. Lucky for me, my best friend summers on the river, and last weekend I ventured to the River Towns for a overdue visit of unconditional fun.
The short and sweet train ride to the charming small-town setting is worth the investment. The area is known for the summer season and activities for athletes, beach-bums foodies, shopaholics, and historians.  
My visit started at the Old Saybrook Inn for drinks and dinner at Fresh Salt. The perfect spot on the water convenient for the townies or the sea-captain in need of an evening boat break.  On Sunday we explored the village of Chester strolling the main drag of delightful shops and one-of-a-kind memorable merchandise. The entire shoreline has impressive retail including wonderful antique shops, like the enchanting Chalk Mercantile filled with magical finds to liven up your home.
The Connecticut scene was a beloved summer harbor for notable names, Dominick Dunne,  Morley Safer, and style icon Katherine Hepburn and her beautiful home in the exclusive neighborhood of Fenwick.  
I highly recommend this effortless journey to the River Towns only two hours from Manhattan. A understated waterfront destination, but for me am moment with my treasured friends at the a hobby that is timeless.
Forever Chic!