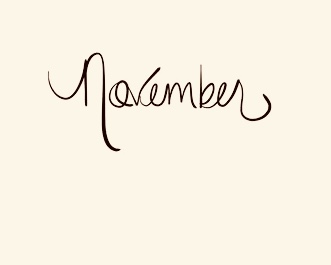 The month of November should be synonymous with the meaning of gratitude. Saying thank you should lead not follow as counting blessings big and small is always in good taste.
For example, the first week unfolds with the entitlement to exercise the right to vote. This responsibility goes hand in hand with the indebted good fortune to be free to make a difference. Take this opportunity to express your beliefs about the quality of America and the legacy it should carry forward.
The second recognized event is the start of the holiday season. We lead the way with our Thanksgiving traditions. The celebration honors our Fore Fathers and their efforts to create a world based on democracy. Again, this atmosphere promotes the expression of appreciation for the many abundances that encompass our lives.
All in all, these obligations and feasts have one commonality the opportunity to convey gratitude. To honor autumn and its rich essence The Style Server burgundy glow symbolizes the heart of life and all its beauty.
Forever Chic!