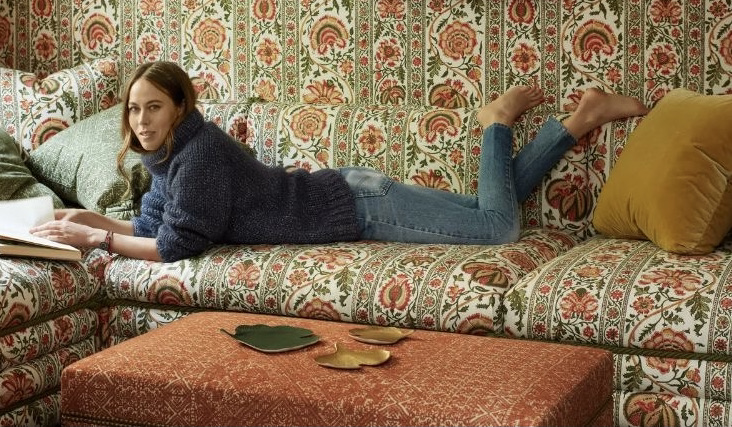 The Visionaires
Recently, I started on a journey to learn more about the common thread of the fabrics of life. The adventure began with the design firm F. Schumacher & Co. The textile house has been in existence since 1898, offering an abundance of resources for the runway of interiors and the players that bring it to life.
The website was filled with diverse product lines, collaborations, and a connection to highly regarded talent. Filling my Instagram feed with fresh influencers, it was an interview with Veere Grenney that captivated my attention. Veere is a London-based designer whose early training includes Colefax and Fowler. This unprecedented experience was the foundation for his own esteemed namesake, Veere Grenney Associates.
On display is his project I found from the archives of Architectural Digest. The residence is the new rendition of the family hand-me-down for Nina Flohr, the Princess of Greece and Denmark. The home's playful patterns and radiant ambiance inspired a curiosity to learn more about the fibers that dress every aspect of our lives.
The Interiors
Working as a team, Veere and Nina reconfigured the floor plan into a youthful version of the London quarters, keeping its respected British charm. Nina's tasteful worldliness is an attractive quality on full display through art, treasured trinkets, and her colorful wardrobe to showcase her all-around fashion spirit.
The array of textiles and wall coverings from Bennison, Fortuny, and Sister Parish are a sample of the vibrant artistry that represents her cool elegance. Accompanied by Veere's custom work is the perfect portrayal of Flohr's innocent and flirtatious all-around bohemian flair.
The Style Server
The editorial offers a crash course in stylishness. The Style Server shares ideas that capture the essence of the work. My curiousity emphasizes the impact fabric plays within the world of fashion.
Forever Chic!