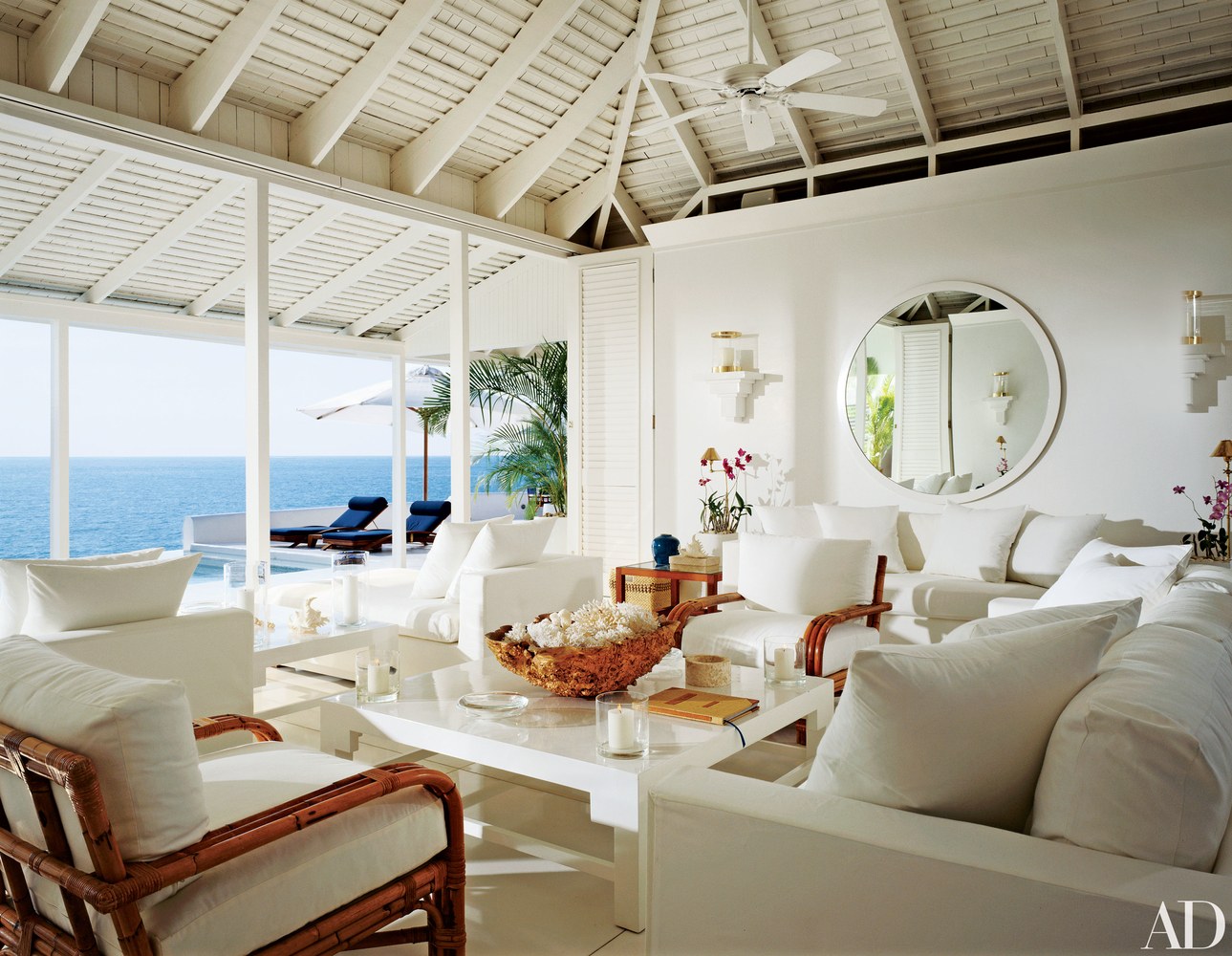 To close out the year I want to once again pay tribute to the talents of Ralph Lauren. To inspire a much-needed tropical adventure I am sharing his family homes located on the Round Hill Resort in Jamaica. The reef-lined Caribbean destination is near and dear to my heart known for its magical mountains, rainforests, and waterfalls.
The inlet is the perfect setting for the Montego Bay retreat that has attracted the Lauren's and other iconic personalities since the 1950s. Like all of Ralph's designs, a chic coolness is a welcoming aura. The backdrop is fitting for the cultured classic who strives for a laid-back approach to this polished paradise.
High Rock is the family's main hillside Hacienda. The home is dressed in a dark wood, white walls, with matching upholstery and furnishings. The indoor-outdoor layout supports a style of life inspired by the colorful tropical beauty and decor.
Down the hill is the newer oceanside addition. White Orchid is a pool cabana that resembles the freedom of sailing on a catamaran. A fitting name for a property constructed with the purity and innocence of the flower.
All in all, his private homes and public Resort promote the fancy-free sophistication of Jamaica and the vision Mr. Lauren brings to life in all his creations.
Forever Chic!