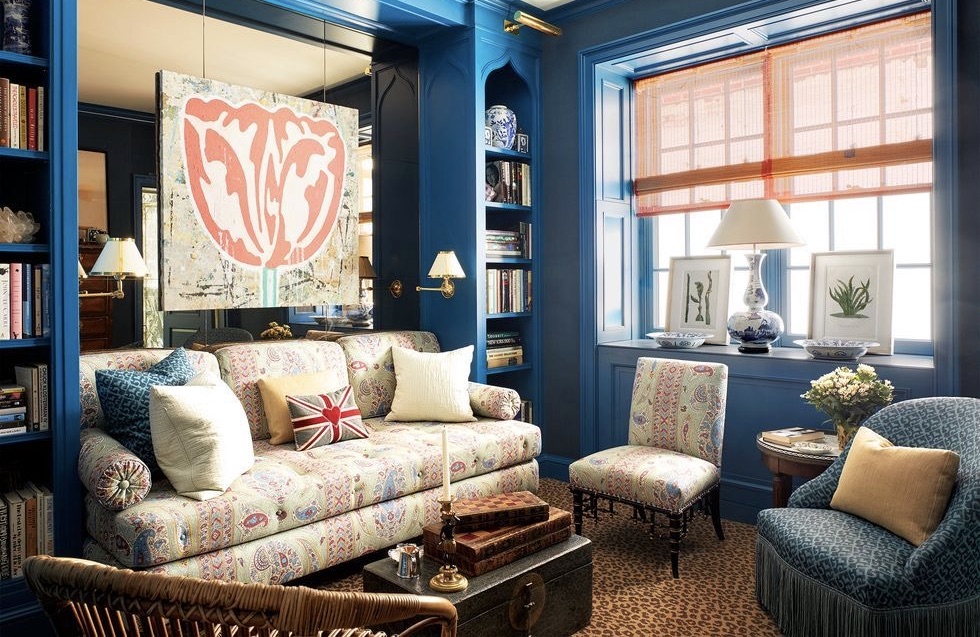 The pandemic has taken its toll on the City of New York.  People, places, and the arts have all been affected. Many moved away leaving the tried and true with fear they won't be back. However, for some, New York will prevail through its resilience and genius to go back to the future.  This mindset is why I selected to showcase the Upper East Side apartment re-created by Gil Schafer, and decorated by Tom Scheerer in Elle Decor.
Tom was originally introduced to the owner to design their Manhattan family home. Maintaining a meaningful connection, once again, he approaches this task with a timeless soul and modern mind. This time around, he creates a contemporary classic in the trophy building for the footloose and fancy-free.
Keeping the home's good karma he infused a brand-new youthful spirit. He took a step backward to create a fashion-forward moment. He reconfigured the floor plan substituting tradition for fun, updated the color schemes, and added recent furnishings. The full story is available here, with a HomeGoods, Style Server for interior inspiration.
However, the real lesson from this read is about adapting to life's challenges and celebrating the good. Every level of the journey requires a renewed vision, sometimes by going back to the future. A winning formula that includes respecting the past to reemerge better and brighter.
Forever Chic!