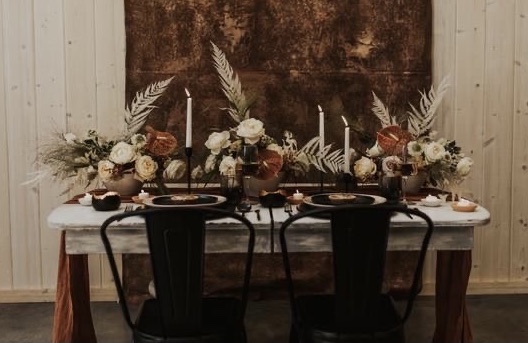 Holiday etiquette for 2020 calls for a table of two, three, and maybe four. The method will be different, but the message is the same. A joyful celebration with family and friends. However, this year through the use of modern technology. Regardless of society's restrictions, we can share the same sparkle to bring about a fete of Zoom love.
To begin, we need to get in the spirit and create A Tasteful Feast. Virtually or in-person tabletop decor will set the atmosphere for An Affair to Remember. Applying modern thinking, and adding a place setting for your laptop will create a fun and fabulous occasion.
To get the party started, I put together a HomeGoods Style Server. L'OBJET, La Double J, and Cabana are a small sample of advanced dishware designers. All selections are timeless and personify flirty and playful patterns to bring to life an Instagram Story of Zoom love for the memory books.
Forever Chic!