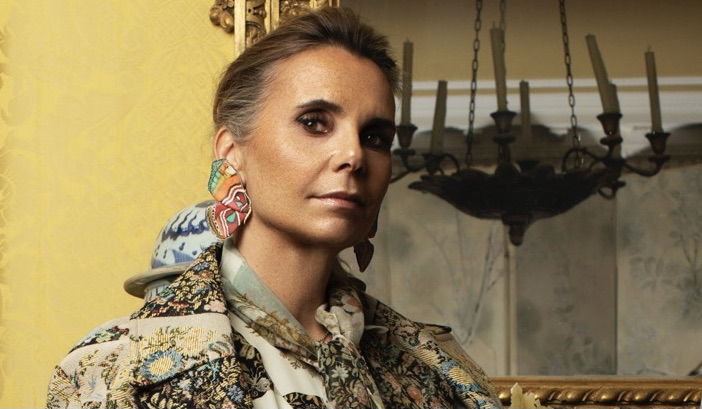 The Visionaire
My Mother and style mentor taught me jewelry has its own personality and powerful fashion statement. Her collection of classics and the influence of one-of-a-kind and rare razzle-dazzle inspire my work and the reason for my attraction to Silvia Furmanovich.
Silvia is born, raised, and based in San Paulo, Brazil. This upbringing and her Father's work within the industry paved the way to her design success today. Inspired by a creative goldsmith workshop, she introduced her namesake in 2000. The label shares a unique perspective that mixes the glamour of precious stones with the integrity of nature's elements.
The Details
Silvia travels the world, exploring the environment for humble materials to add a natural richness to the gemstones. Wood marquetry, ebony, shells, and most recently Amazonia bamboo are examples of the ingredients and trades behind her exquisite artistry.
The Style Server
To show off this distinctive talent, The Details, Style Server is a meeting of the minds between the luxury and bridge designers that bring out the best in each other. This kind of mindset is the magic behind Silvia Furamovich and the craftsmanship that turns the ordinary into extraordinary elegance.
Forever Chic!