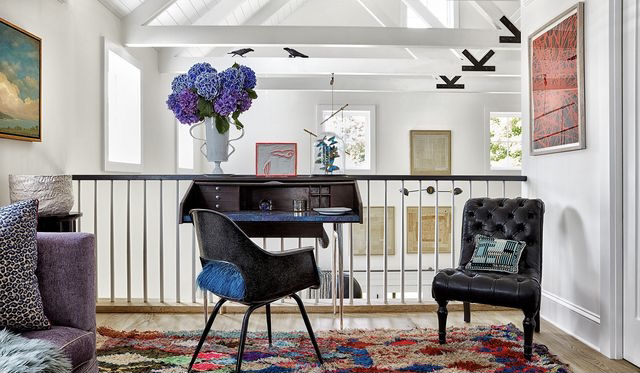 The Visionaire
One of the luxuries of the shutdown was the extra time to listen and learn. Platforms like Instagram Live were a catalyst to knowledge normally not accessible. I took advantage of every opportunity, and the conversation on 52 Weeks, hosted by Alexa Hampton, sparked my interest in Sheila Bridges.
Sheila graduated from Brown University with advanced credentials from the Parsons School of Design. Her resume covers television and the author of two books, with clients that include the office of former President Bill Clinton. She continues to be recognized by numerous publications and holds the distinguished title of America's Best Interior Designer by CNN and Time Magazine.
Leaving no stone unturned, she produced the Harlem Toile. The idea came about to tell a story that celebrated African American Culture. The print has gone viral and is offered in a variety of home furnishings and apparel collaborations.
Interiors
Sheila's design technique is to decorate your home with things of timeless joy. The images below are from a past issue of Elle Decor. The residence is located in the Hudson Valley and shares the sentimental stylishness she promotes with all her work.
Heritage and nostalgia are prominent throughout the home. The theme begins on the front stoop, with a rendition of a David Hammons flag to honor Mayor Dinkins. Inside, the stairway follows suit, showcasing the talent of African artists, and classic paintings from The Hudson River School highlight the area. The mobile sculptures are a modern remnant of Sheila's childhood and ageless glamour.
The Style Server
The HomeGoods and Style Server offers a Smeg range and a version of the Fornasetti chairs. However, it is nearly impossible to replicate Sheila's unique joyful esthetic. Her style spirit is one-of-a-kind charisma, not for sale, found from the inside out.
Forever Chic!