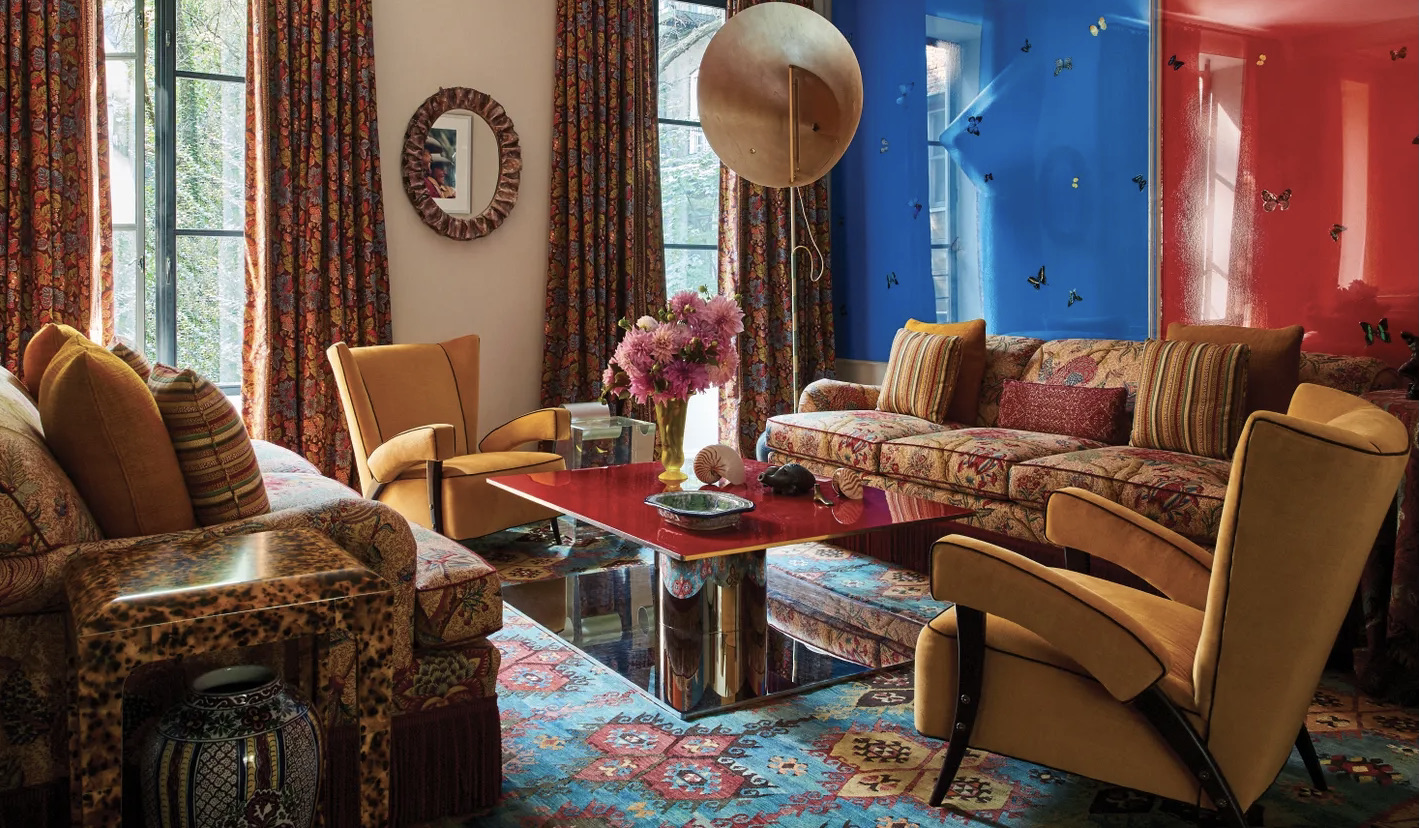 February's issue of Architectural Digest is a well-deserved tribute to Manhattan. All of the publication's home tours offer interior inspiration of exquisite artistry, sophistication, and good taste. Showcasing the Gotham glow reinforces the cities resilience and restitute to continue to thrive.
It was the magnetic elegance from Grace Fuller and Diego Mannequin's West Village townhouse that spoke to my mood. The energetic coziness was brought to life through the talents of Leonora Hamill. Her creative background in photography and expertise in textiles was the catalyst for starting her design studio. A business formed accidentally through friendly relationships who admired her cultured vibrancy and impressive style.
Hamill played the role of a mediator for a couple who shared opposite viewpoints. She was successful in finding common ground through the fabric, floor coverings, and color. Incorporating their outstanding art collection established the home's savvy persona. The work of Richard Prince, Damien Hirst, and Maarten Baas's clay chair are a few conversation starters throughout the floor plan. The indoor-outdoor lifestyle of the house was extremely appealing to Grace. She is a landscape artist by trade and appreciates easy access to nature.
This story is filled with magical discoveries in people, products, placement, and purpose. The efforts of a talented team with an undivided spirit similar to the Gotham glow. A city that respects the beauty of diversity and the will to live in unity.
Forever Chic!