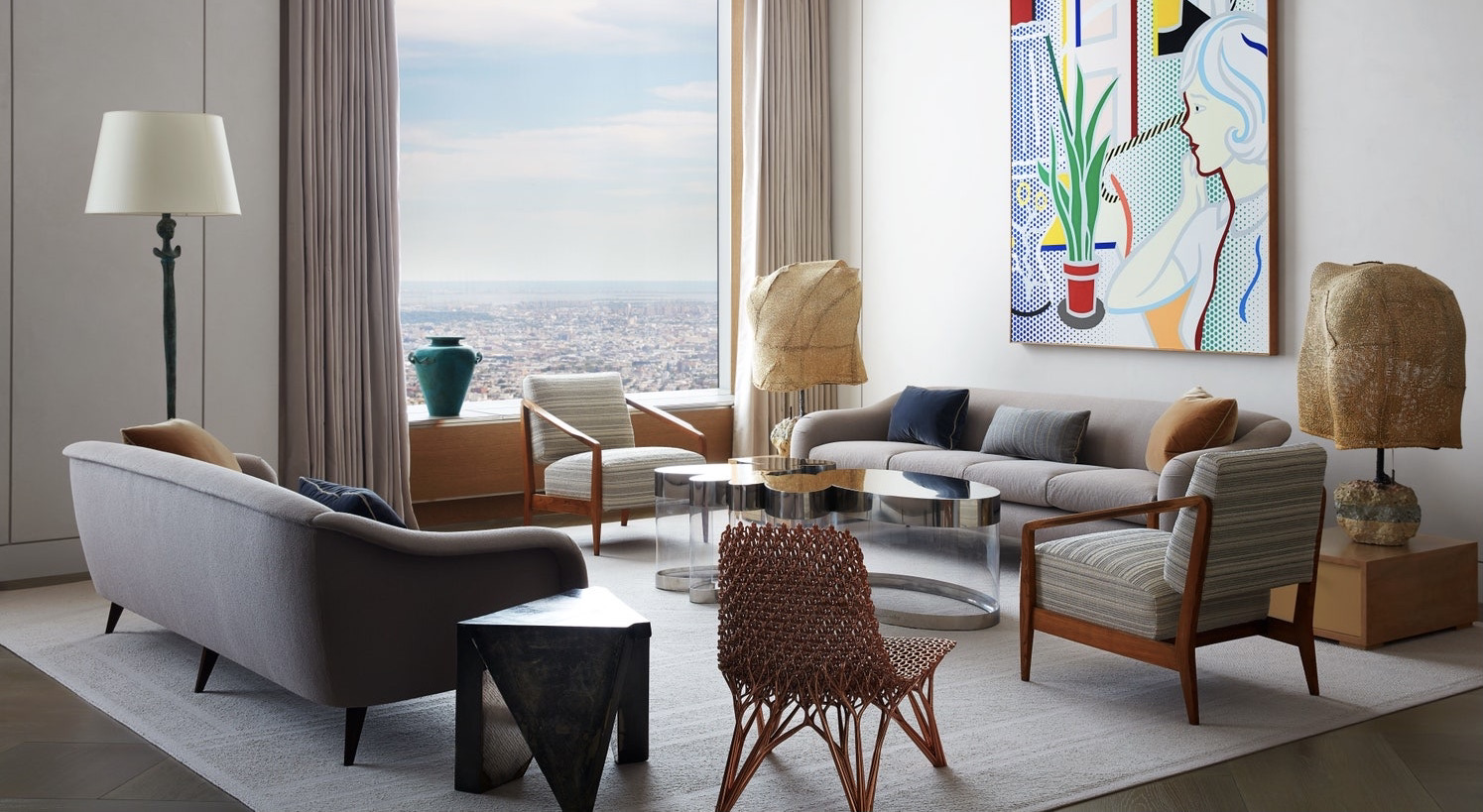 What do you do when you purchase a home with skyscraper turbulence? Hire an out-of-the-box designer and construct walls inside walls. These are the high standards required to live in an apartment in Midtown Manhattan. The magnificent scenic space is from the Architecture Digest issue, Gotham Glory, a showcase of the diverse style of life of America's First City.
Steve Volpe is the mastermind behind this project that stands alongside the clouds. He then continued to craft a grand layout complete with a multigenerational list of talents. The interior theme can be described as an old soul with a modern mind. Rick Owens, Jean Royere, and Gio Ponti are a few that decorate the floor plan to create an up-to-date elegance. The museum-quality art collection is the finishing touch for a cultivated youthful glow.
The residence welcomes all ages into a formal, friendly, and intellectually inspired artsy setting. The tour is composed of cultured creativity that begins as soon as you enter into the great room, wrapped in window seats. A tactic to highlight the glamour of Midtown Manhattan living, the skyline, and the one-of-a-kind spirit found in Empire City.

Forever Chic!